9.13.23
Fall 2023 Vaccine Updates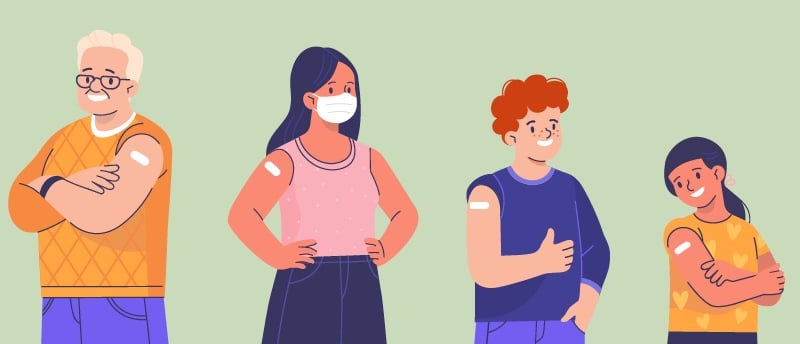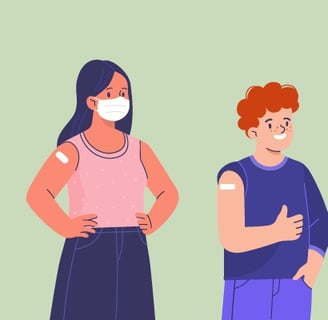 Lots of updates here about numerous vaccines:
-We have influenza vaccine now!
Our office receives the standard dose, quadrivalent (meaning four different strains of flu) vaccine. Call now to make an appt! If you wish to receive the high dose flu vaccine, please call Steele Pharmacy at 475-2521 or Four Seasons Wellness at 475-4488. Anyone ages 6 months and older is eligible for a flu shot. We do plan to transport COVID-19 vaccine to our non-Steele flu vaccine outreach clinic locations. Dates and times to be announced shortly! Look for an ad in this paper and signs hung up in your community.
If you are a local business owner and would like to offer flu vaccine to your employees during business hours, please reach out to us to schedule a date/time.
-RSV vaccine:
A newly recommended vaccine for those 60+ and/or with high-risk conditions (pulmonary, cardiac, etc). This vaccine is billed under Medicare Part D – our office does not stock it. However, if interested, your PCP can give it or have them send a prescription to Steele Pharmacy to fill. They can give it or you can bring it to us to inject it. Talk to your PCP to determine eligibility.
-Updated COVID-19 vaccine:
FDA authorized the use of an updated COVID-19 vaccine to protect against the most recent variants of the COVID-19 virus. The CDC also met separately, reviewed data, and have issued their recommendations.
Anyone 6 months + is eligible to receive an updated COVID-19 vaccine. Ages 5+ can receive the updated vaccine regardless of previous vaccination status (needs to be 2 months since last vaccine or infection). Those children 6 months – 4 years would need to complete the primary series before receiving the updated vaccine (just as with other vaccines, these ages need extra doses to mount the proper immune response).
If you are interested in receiving this updated COVID-19 vaccines, please call our office. We have a running list of people who want this vaccine when it becomes available for us to give. Although the recommendations have been given, we currently (as of 9/15 when this is written) do not have ordering information. As in the past, COVID-19 information changes rapidly.
-School vaccines
-October 1st is fast approaching! Required vaccines for school need to be completed by that date. If you have a kindergartner, 7th grader, or 11th grader please make sure your child is up to date. You should have received notices from both the state and our office. Schedule with your primary care provider ASAP or call us to make an appt – we accept most insurance. Again, we do transport vaccine to the school for the older children if required paperwork is completed ahead of time.
If you have questions on any services or need us for anything – reach out to us at 475-2582. We'd love to hear from you.